PRIVATE MILITARY OFFICER (PMO)
Counter Terror, PASO, PMO movie
It's no big secret: Private Military has been on the rise ever since 9/11 and almost no day without some kind of news reel pictures on the TV from the Middle East or some other place featuring PSD operators, PMC, private military contractors etc. Private Military is of course big business. About 200 companies operate in Iraq alone. And the world's MUCH bigger than just Iraq, so you can probably image just how much business in going on. In a large number of countries, companies (and especially foreign companies) need high-class protection from criminals, insurgents, terrorists etc. For military personnel - with at least some kind of decent training - there are plenty of jobs around as force protection or static guards. Many of these call themselves "private military" or "close protection operators" or similar, but that of course is mostly not true. Most of the operators are simply armed guards or convoy protection. But nonetheless: there are plenty of jobs available.
The DOWNSIDE of it, however, is that there are even more "shooters" or ex-military on the market. And unlike 10, 15 years ago, today there are highly trained operators available (mostly US or British trained) from a large number of countries, from Eastern Europe, Africa and Asia. Chinese SF operators are available for 1000 USD PER MONTH, and make no mistake: they are VERY well trained. So the chances to actually STAY on a decent job for more than a few months are getting slimmer each day. The wages will drop significantly over the next years and it will become harder to chase the next job if you are just some ex-soldier, even when you served in elite troops. There are just too many of these operators around, and each year a few thousand additional ex-military types flood the market. If you are in this business, you most probably already know this fact.
So what if you wanted to make a true and long-term CAREER in the private military, instead of guarding some compound or convey, risk your life and need to chase the next job every 6 months or so, without knowing if you will FIND a decent new job? You need to separate yourself from the ordinary shooter and PSD operator! HOW? You need to take your knowledge and your skill set on the next level and even beyond.

The regular "shooter" is just that - a shooter. The Private Military Officer (PMO), however, is much more. He is a strategist, an operational thinker and planner, a communicator, a leader and a manager. The PMO must be capable of dealing with industry leaders; he must be able to understand economics, politics, cultures, languages. To learn how to shoot weapons, even on a high tactical level, is not so difficult - it's hard, granted, but anyone could do it. The PMO must have the ability to handle weapons and know tactics, but he cannot STOP there. He must be able to plan whole operation, coordinate with politicians, government officials, the Law Enforcement and a whole number of organizations. When working for a corporation, he must understand and SERVE the goals of that corporation. He must be able to apply military think on the private business world - in other word: he must be a bona fide OFFICER in the private military field.

The PMO course offers you the complete and comprehensive set of skills and knowledge you will need to acquire in order to become a private military leader. It comprises both the "theory" and the practical side of it. The complete PMO course comprises a study phase including seminars (in -camp) and tactical military training, for instance a 6-week intensive Special Operation course. The PMO course includes:

There is a way to a long-term career as a private military leader - but it cannot be achieved by a few weeks of tactical training! You need to engage and commit yourself to a comprehensive officer's study and training. If you don't, you will always stay a shooter with no true career and at some point you will have a hard time to get new decent jobs. We know that this is not really news to you. It's a fact that most PSD operators know very well. It should be clear to yourself that you CAN shape your future - you can start right now! It's up to you.
Tuition fee, course duration: The PMO course will take you some 18-22 months to complete - you will be BSA-certified as PMO "certified private military officer" and the complete PMO course (not including the SpecOps tactical course) costs a total of 10,500.00 USD. PMO students will get 50% off the fee for the additional SpecOps tactical training course. In order to be fully certified, students need to attend the SpecOps course. And of course there's the built-in guaranteed career option that comes along for ach and every fully certified PMO: we will employ each PMO upon completion of the course. Each year, we admit only the number of new students that we know we will be able to employ ourselves!

Requirements: min. of 21 years of age, clean bill of health, no criminal record, high school diploma or equivalent. Prior military training and/or experience is preferable but not mandatory.

PMO includes:
Military history
Strategy
Tactics
Political science
Private Military Companies
Intelligence
Economics
Contract Procurement
Psychology, Leadership
Risk Assessment, Loss Prevention
Anti Terror, Counter Terror
Advanced Security
Languages, Cultures
Communicational skills

Fitness, Survival

Close Quarters Battle (CQB)
Close Protection / Personal Security Details (PSD)
Tactical Marksmanship, Basic-Advanced, Rifle / Pistol
Hostage Rescue
Defensive Driving / Motorcade Operations
High Risk Convoy Escort
Advance Teams
Surveillance / Countersurveillance
Sniper (Basic and Advanced, Rural and Urban)
Hand-to-Hand Combat
Land Warfare
Ambush / Counter-Ambush
Immediate Action Drills
Combat Medic
Prisoner detainment and control

and much more!
Request our detailed info brochure on PMO/SpecOps now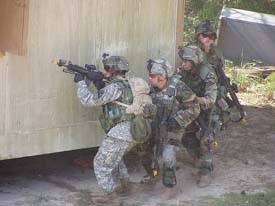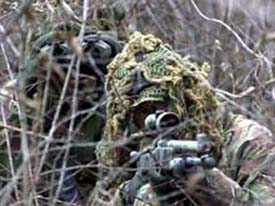 >>contact us via feedback form >>Bookmark this page